Management
MESSAGE FROM THE DESK OF CO - CHAIRPERSON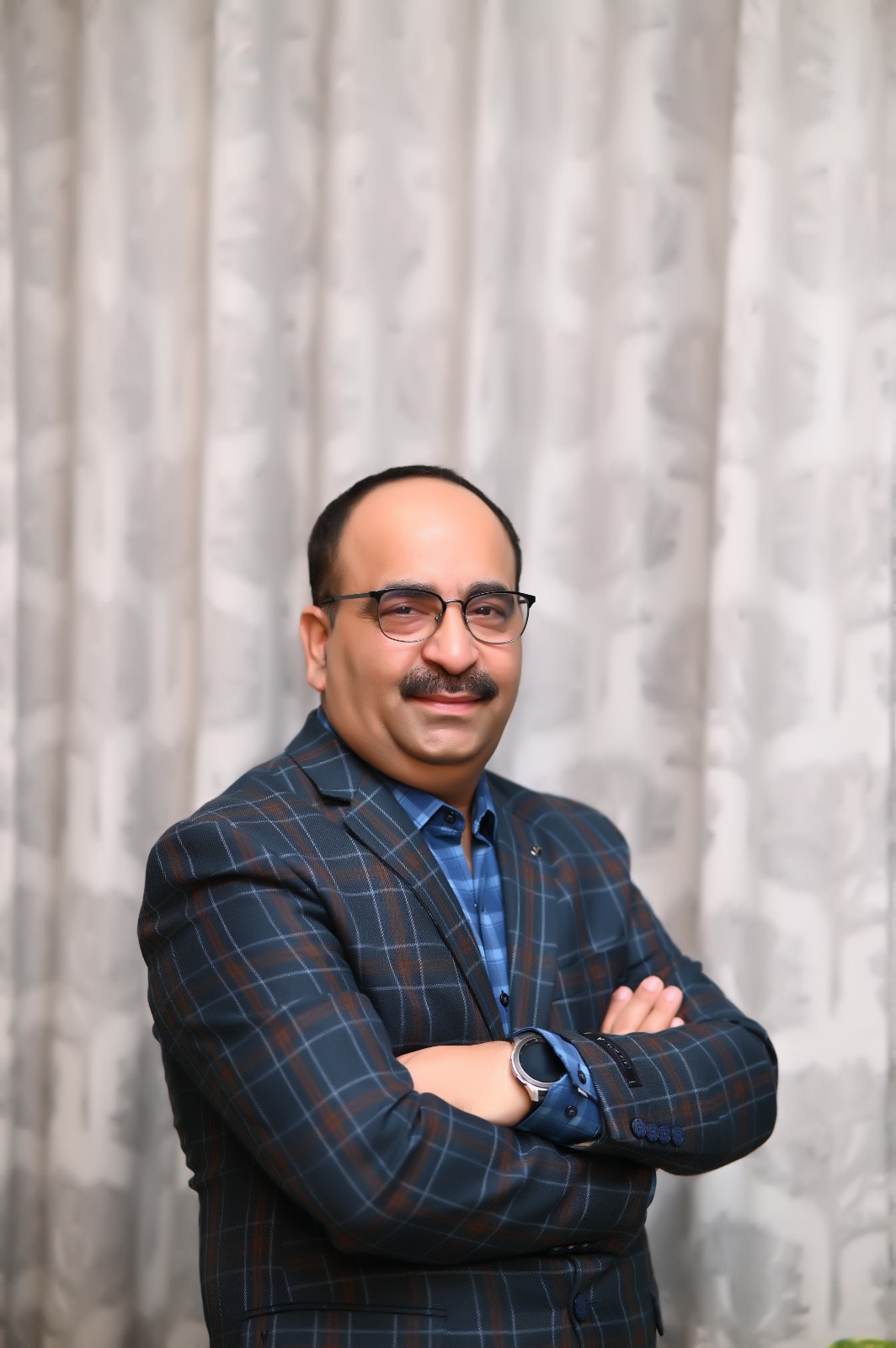 I am delighted and privileged to introduce you to this great group named IITM - Murthal a group of learning and developing young minds and their career. In today's fast growing modernized and industrialized era Engineering holds a special and prominent place. Some students fail to get the opportunity of availing a proper and formal education in this feld. As solution to this problem we have established IITM Group of Institutions at Murthal Sonepat.
To fulfill the aim of our students we are consciously trying our best to show them right direction to shine as superstar in their career besides contributing their best for their family, college and the country to feel proud on them and prove asset to the nation.
I am extremely pleased to welcome you all of being a part of this IITM family. I pray to the Almighty to bless you with a great future.
Wishing Goodluck to each one of you!
Munish Bajaj
Co - Chairperson
MESSAGE FROM THE DESK OF SECRETARY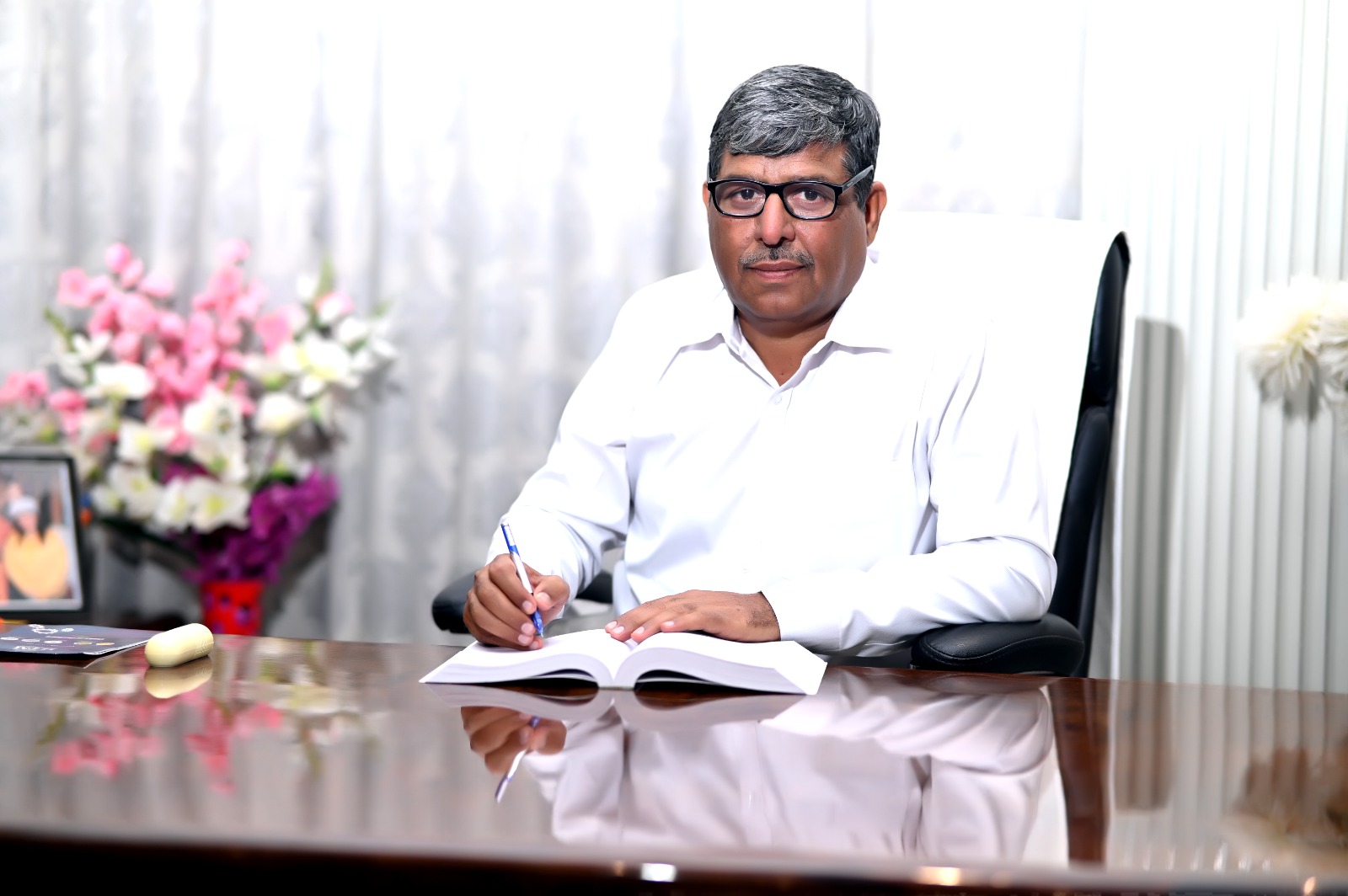 It is a matter of great pride that IITM GROUP OF INSTITUTIONS has made consistent progress, year after year, across sundry genre's of education . The institution has always been endeavouring to prepare would be Bellwether, Engineer and Manager to face the ecumenical challenges and accommodate the nation. Our aim is to impart the education which enables one to become independent and to cultivate will power not only to conduct the cognition process, but additionally to invigorate one's character. We additionally accentuation on engendering a liberate atmosphere in our campus. Being a member of the management in the capacity of Secretary, I personally feel proud to be the component of this institution which has been equipped with spectacular multifaceted infrastructural and verbally express-of-art laboratories, spacious class rooms, library and computer-room with internet connectivity. On behalf of the entire management I assure all the students and well-wishers that infrastructure, academic environment, human resources, professional edifying skills and cognition process will be maintained with your active participation, and this institute will perpetuate to progress in coming years additionally.
Mahesh Chander
Secretary
MESSAGE FROM THE DESK OF DIRECTOR GENERAL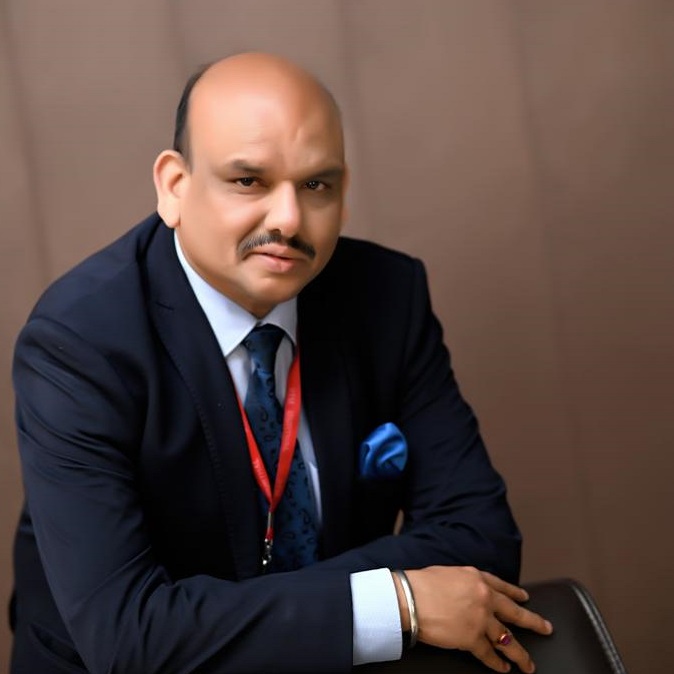 Dear students, parents, alumni, colleagues and all the stake holders,
Education is essential for all of us and none can deny it. It is worthwhile to remember that education never ends but grows and helps one to grow. The central objective of the education & learning is to prepare the youth to rediscover and educate themselves for the rest of their lives. With these objectives of education in mind, "IITM Group of Institutions" –Sonepat( Delhi-NCR) is one of the most prestigious Group of Institutions of the NCR region and have been successfully fulfilling the mandate of developing competent professionals to serve not only our country, but the world as a whole.
IITM Group of Institutions have always emphasized on building the strong alumni base since its inception. Many of them have occupied important positions across the country & the globe and have made meaningful contributions to their professions and advancing the quality of life through their innovative ideas.
Each institute has its own nature, temperament, personality and spirit. The mixing of academic fineness and professional learning is one of our distinctive strengths. We make every effort for high standards in the transmission of knowledge within a dynamic and interactive environment. Thus, our arrangements and commitments are directed towards the realization of new projects, along with open access to the escalating worlds of technology.
Along with focus on facilitating Job Oriented Trainings to the students of IITM Group of Institutions , we have been endeavoring by maintaining strong Corporate and Industrial relationships with companies of repute for accelerating the Training & Placement activities, signing MOU's, advancing knowledge , setting up the Centre of Excellences & tie ups and inspiring innovation & discovery.
Our campus has earned a good reputation as the leading Group of Institutions in the Sonepat(Delhi- NCR region) .
At IITM we are making it imperative that we develop an ecosystem, both at the macro level and micro level that would facilitate creation of new technologies. We strongly believe that as an institutions of emerging technologies and programs, our primary goal is to develop such an ecosystem where students are encouraged to apply knowledge for practical purposes. So ,IITM is leading towards the path of transformation of students, not only be a competent professional but also a compassionate human being.
We believe in openness of mind, dignity of conduct and mutual respect in the background of social, economic, cultural, religious, and linguistic diversity and to develop the confident understanding of the role of the candidate in the diverse global society.
We would like exhort the students of the college who enter this portal, to make the best use of the facilities and faculties and become perfect, Engineers, Technologists, Technocrats , Managers , Pharmacists , Professionals in Health Sectors , Professionals in Multidisciplinary Areas and above all True Citizens and be 'unique' as a role model for others.
Welcome to the IITM Family!
Dr. Rajesh Goel
DIRECTOR GENERAL
MESSAGE FROM THE DESK OF PRINCIPAL IITM COLLEGE OF PHARMACY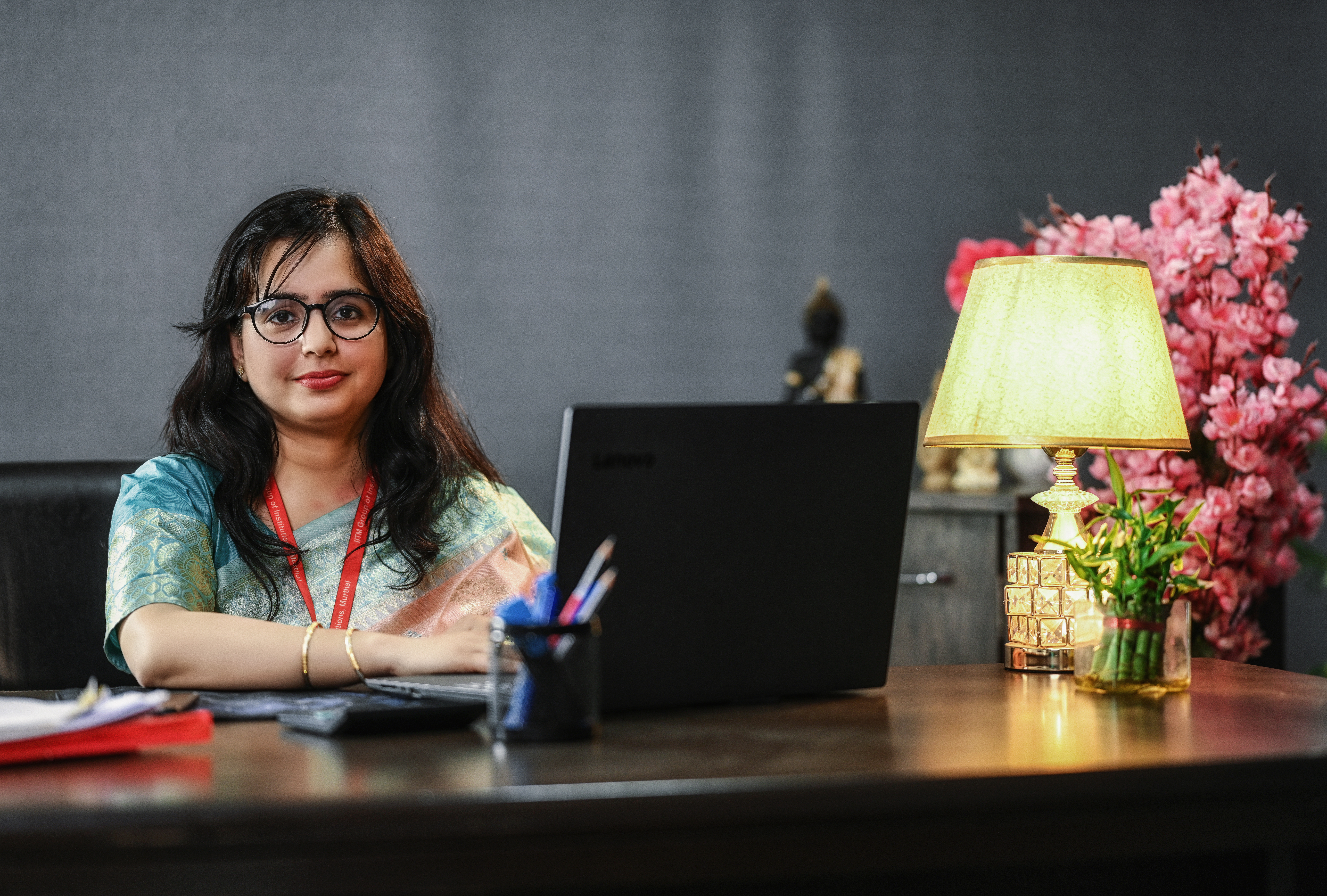 I welcome bright minds to IITM College of Pharmacy, Murthal with immense pleasure and a sense of pride! IITM College of Pharmacy has a strong foundation of value based education integrated with best academic practices that will provide Pharmacy Education with in-depth focus, along with development of personality and communication skills.
Our vision is to nurture talent through regular co-curricular activities along with excellence in academics. The academic ecosystem strives to blend modernity with tradition in every student with the mission to train future pharmacists serving the society. Pharmaceutical sector has expanded immensely and there are a lot of opportunities in modern times such as Clinical Research, Pharmacovigilance, Nanotechnology, Drug Discovery, Molecular Biology, Phytochemistry and so on. An understanding of these developments and capacity to analyze & respond to such changes are some of the capabilities that are inculcated in our students. We train youngsters into well equipped Pharmacists, who are ready to face the Professional world with confidence and dignity.
Being the Principal of IITM College of Pharmacy, I represent the diligent faculty and staff of our college, whose sincerity and spirit makes it, what it is. It is my constant endeavor to proliferate an environment of mutual respect within the college, in pursuit of a shared ambition I hope to extend the journey of our college on the path of greatness.
I wish success to all students in their future endeavors.
Dr. Monika Chaudhary
Pharmacy Principal
MESSAGE FROM THE DESK OF PRINCIPAL IITM COLLEGE OF SCIENCE, ART AND COMMERCE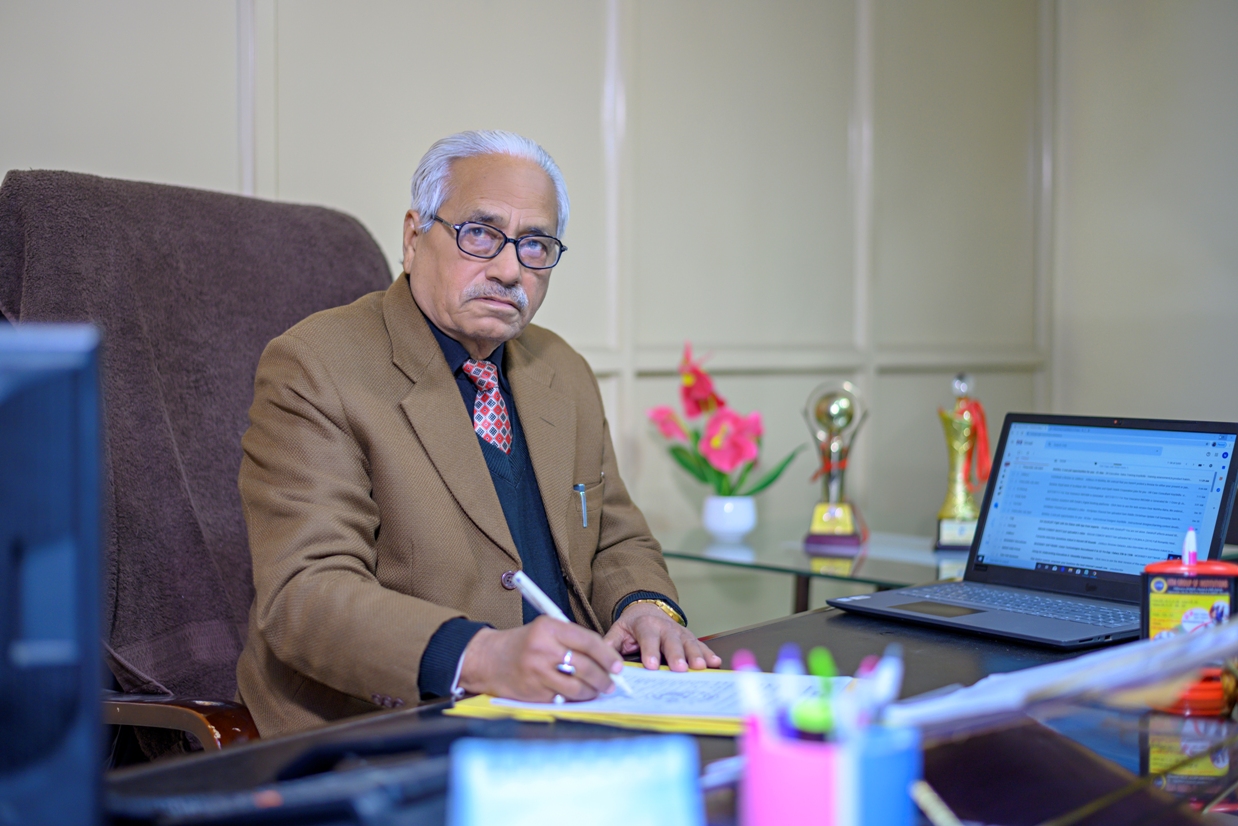 Dear Students,
I consider it my proud privilege to have been given the leading position at IITM College of Science, Arts and Commerce. It is a pleasure having an opportunity to work in an exciting and vibrant educational Institution, which is all set to channelize the energy of youth, towards productive and creative goals.
I am obliged to my team of dedicated faculty and supporting staff, who are committed to deliver the best in their respective fields. It is through their hard work that we are able to groom our students into a confident and thoughtful young professional, ready to meet the challenges of life.
Innovation in the educational system is the need of hour. At IITM we aim at imparting quality education which is substantially useful. At the same time we feel that education does not end in the class room. Holistic development of students is essential, which plays an important role in building traditions enduring through the years to come. A wide range of multi-dimensional activities are organized which go a long way in propelling self confidence in students, harnessing their capability of decision making and problem solving, apart from chiseling their soft skills
We are proud of our all inclusive ethos where we have set high standards for our students to achieve and very high expectations, from them as regards their behavior. We recognize that primary role of an educational Institution is to deliver unfettered knowledge in specific fields yet developing youngsters in to sensitive and socially responsible human beings. As the student joins IITM community, he gets the feeling of belongingness and finds the environment free, fair, friendly and intimate, in which he feels comfortable and starts growing naturally
I welcome you all in this temple of higher learning. As you go through the vibrant and thrilling journey of endless opportunities at this Institution, may your stay be fruitful and may we see you all blossom into empowered, responsible and sensitive humans.
PROF. C. L. BATRA
Principal
MESSAGE FROM THE DESK OF ADMINISTRATIVE OFFICER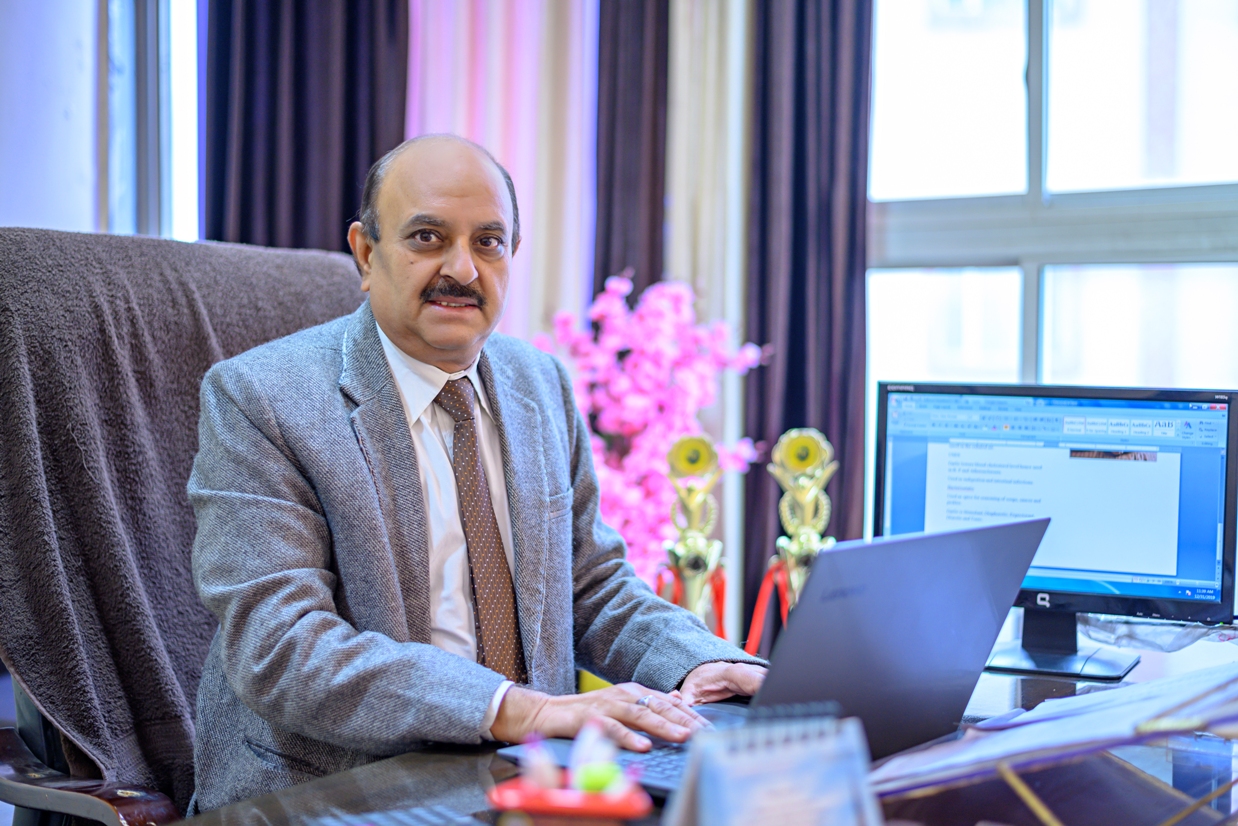 I extend sincere and warm welcome to all Students, their Parents, Guardians and all Well-wishers of IITM Group of Institutions. We are striving to consolidate and achieve our long term objective to produce value based professionals imbibing in them greatest values of human life, take part in nation building by their service. The core program of study is not only proposed for attaining knowledge, but to support student's spiritual, moral and creative development to make them fit for the opportunities, responsibilities and understanding of life. We empower today's generation to act rightly and effectively.
This has been possible through the consistency and commitment towards providing quality education at an affordable fees and a flexible learning approach. I am sure that the new entrants will be in safer hands, because we are committed towards creating a vibrant community of value creators for our country.
Surendar Khurana
Administrative Officer