Administration Message
MESSAGE FROM THE DESK OF DIRECTOR GENERAL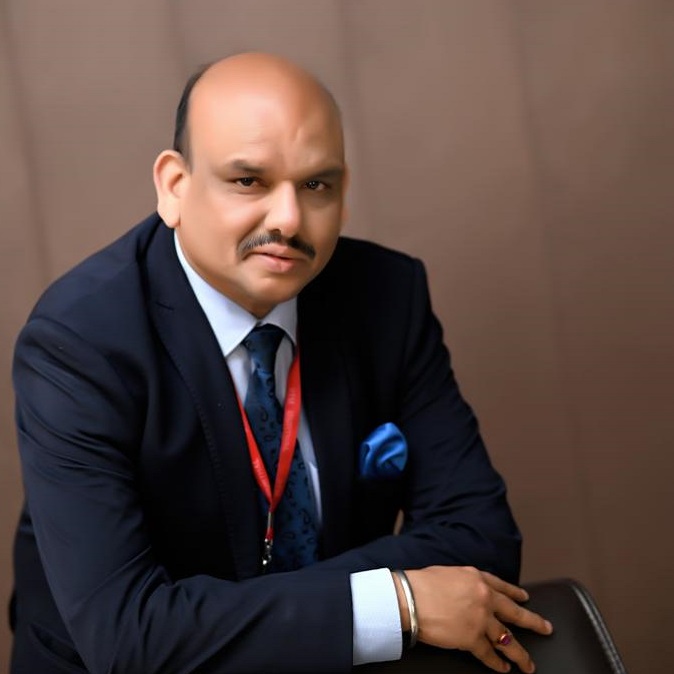 Dear students, parents, alumni, colleagues and all the stake holders,
Education is essential for all of us and none can deny it. It is worthwhile to remember that education never ends but grows and helps one to grow. The central objective of the education & learning is to prepare the youth to rediscover and educate themselves for the rest of their lives. With these objectives of education in mind, "IITM Group of Institutions" –Sonepat( Delhi-NCR) is one of the most prestigious Group of Institutions of the NCR region and have been successfully fulfilling the mandate of developing competent professionals to serve not only our country, but the world as a whole.
IITM Group of Institutions have always emphasized on building the strong alumni base since its inception. Many of them have occupied important positions across the country & the globe and have made meaningful contributions to their professions and advancing the quality of life through their innovative ideas.
Each institute has its own nature, temperament, personality and spirit. The mixing of academic fineness and professional learning is one of our distinctive strengths. We make every effort for high standards in the transmission of knowledge within a dynamic and interactive environment. Thus, our arrangements and commitments are directed towards the realization of new projects, along with open access to the escalating worlds of technology.
Along with focus on facilitating Job Oriented Trainings to the students of IITM Group of Institutions , we have been endeavoring by maintaining strong Corporate and Industrial relationships with companies of repute for accelerating the Training & Placement activities, signing MOU's, advancing knowledge , setting up the Centre of Excellences & tie ups and inspiring innovation & discovery.
Our campus has earned a good reputation as the leading Group of Institutions in the Sonepat(Delhi- NCR region) .
At IITM we are making it imperative that we develop an ecosystem, both at the macro level and micro level that would facilitate creation of new technologies. We strongly believe that as an institutions of emerging technologies and programs, our primary goal is to develop such an ecosystem where students are encouraged to apply knowledge for practical purposes. So ,IITM is leading towards the path of transformation of students, not only be a competent professional but also a compassionate human being.
We believe in openness of mind, dignity of conduct and mutual respect in the background of social, economic, cultural, religious, and linguistic diversity and to develop the confident understanding of the role of the candidate in the diverse global society.
We would like exhort the students of the college who enter this portal, to make the best use of the facilities and faculties and become perfect, Engineers, Technologists, Technocrats , Managers , Pharmacists , Professionals in Health Sectors , Professionals in Multidisciplinary Areas and above all True Citizens and be 'unique' as a role model for others.
Welcome to the IITM Family!
Dr. Rajesh Goel
DIRECTOR GENERAL
MESSAGE FROM THE DESK OF PRINCIPAL IITM COLLEGE OF SCIENCE, ART AND COMMERCE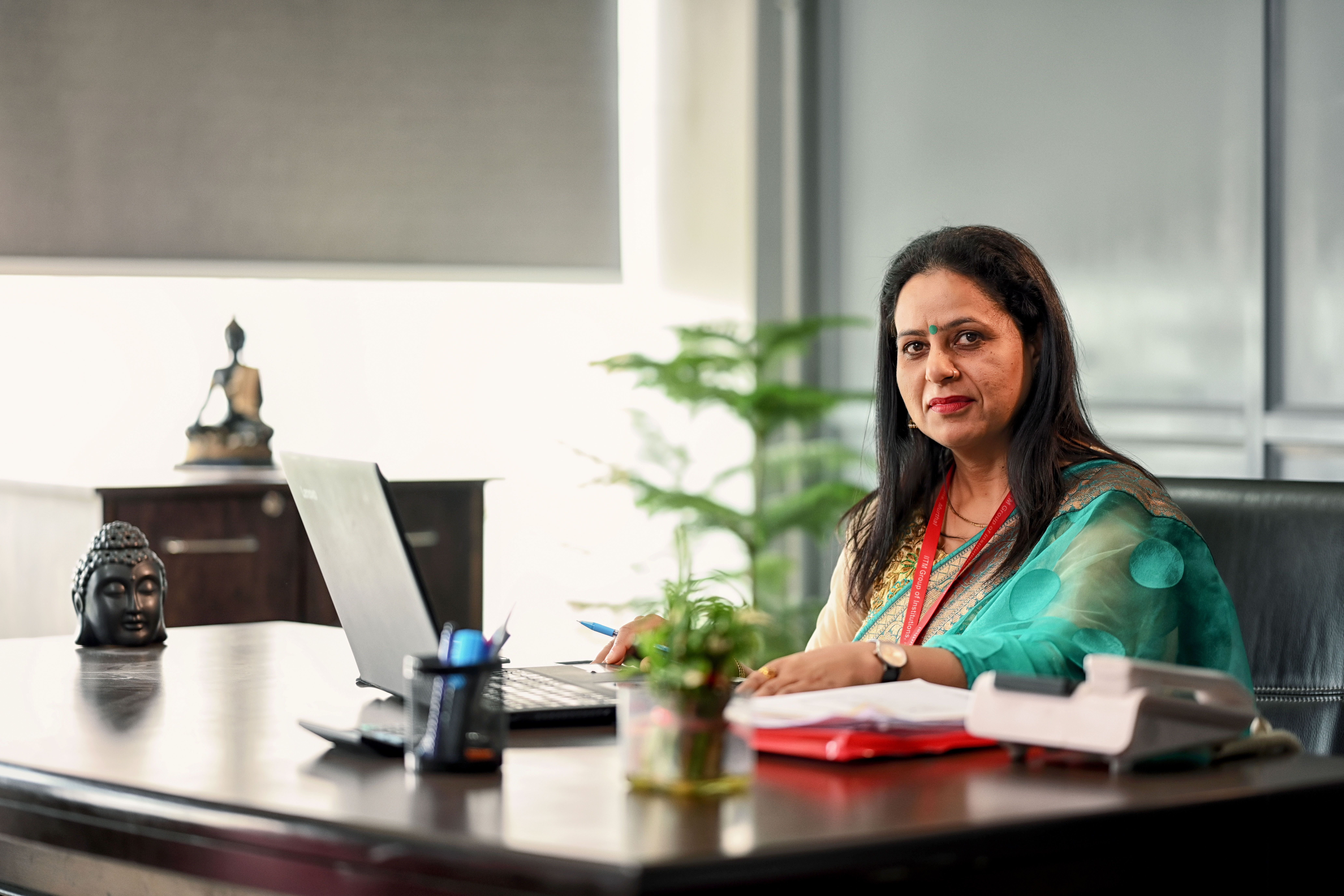 Formal education plays a pivotal role in the physical, intellectual, spiritual, moral, emotional and social growth of an individual. Nothing is impossible in this world. Keeping this motto in mind the students and faculty members of IITM COLLEGE OF SCIENCE, ART AND COMMERCE put up their best possible efforts and leaves no stone unturned to make impossible (I'm possible). All the teachers of IITM deserve our admiration and appreciation for their enthusiasm and hard work. At IITM, we believe in advanced level of intellectual approach, dignity of conduct and mutual respect irrespective of their social and economic background. We nurture our students into well behaved responsible citizens who can compete globally by paying special attention to the development of intrapersonal skills through soft skills, aptitude, personality, career and other professional programs.
Our mission is to provide ideal value based education to our young scholars in the true spirit of our ancient cultural heritage combined with a modern outlook. Our aim is to impart quality education and equip them with skill sets to face the challenges of globalization. I am certain that having received education from our institution the students will prove to be useful for the country and whole mankind. Our management is always vigilant in constantly equipping the Institution to attain its vision and mission. I hope that the students make the best use of the facilities and become more confident, academically sound and morally strong.
I wish you success and happiness in life.
Dr. Archana Arya
Principal
MESSAGE FROM THE DESK OF PRINCIPAL IITM COLLEGE OF PHARMACY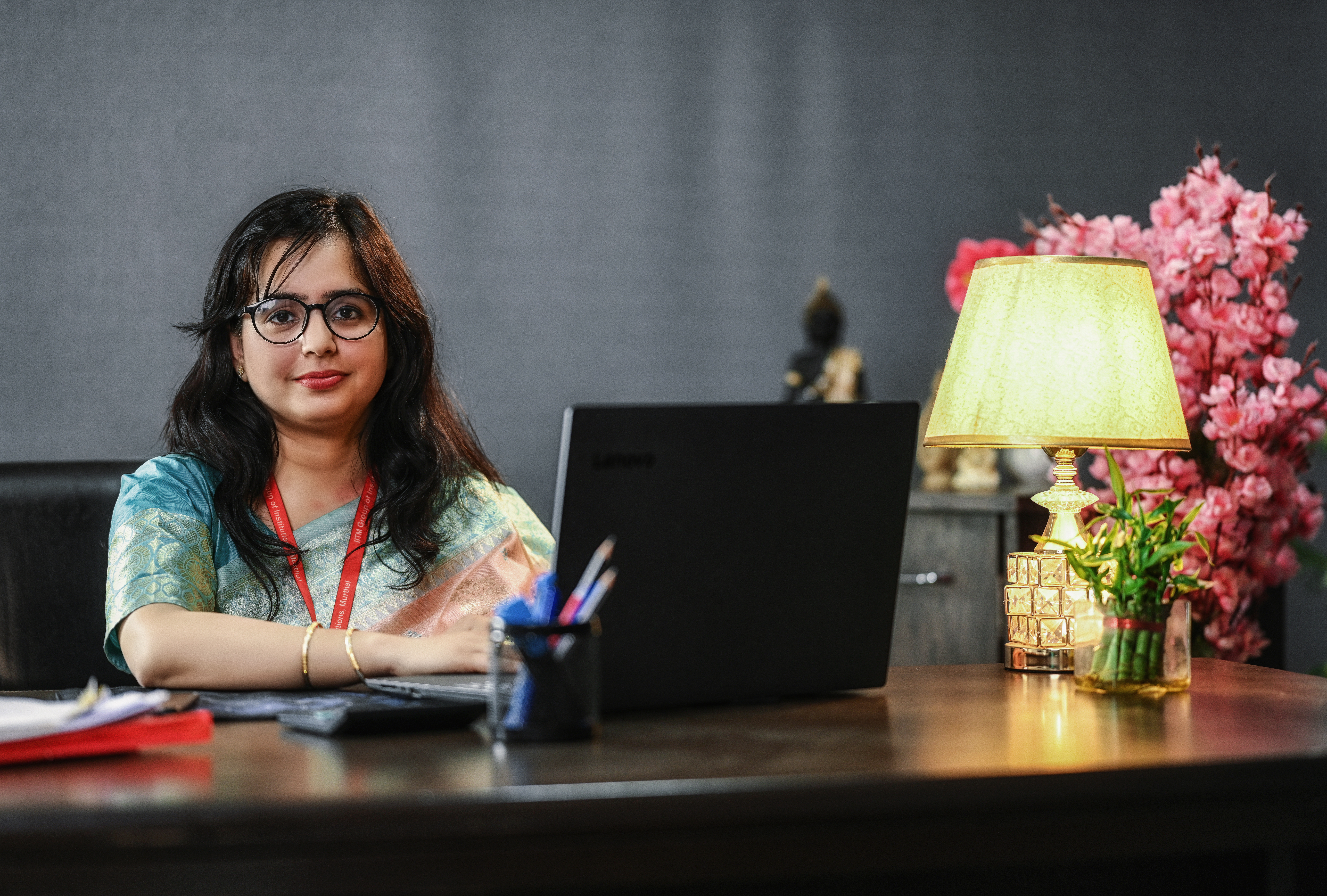 I welcome bright minds to IITM College of Pharmacy, Murthal with immense pleasure and a sense of pride! IITM College of Pharmacy has a strong foundation of value based education integrated with best academic practices that will provide Pharmacy Education with in-depth focus, along with development of personality and communication skills.
Our vision is to nurture talent through regular co-curricular activities along with excellence in academics. The academic ecosystem strives to blend modernity with tradition in every student with the mission to train future pharmacists serving the society. Pharmaceutical sector has expanded immensely and there are a lot of opportunities in modern times such as Clinical Research, Pharmacovigilance, Nanotechnology, Drug Discovery, Molecular Biology, Phytochemistry and so on. An understanding of these developments and capacity to analyze & respond to such changes are some of the capabilities that are inculcated in our students. We train youngsters into well equipped Pharmacists, who are ready to face the Professional world with confidence and dignity.
Being the Principal of IITM College of Pharmacy, I represent the diligent faculty and staff of our college, whose sincerity and spirit makes it, what it is. It is my constant endeavor to proliferate an environment of mutual respect within the college, in pursuit of a shared ambition I hope to extend the journey of our college on the path of greatness.
I wish success to all students in their future endeavors.
Dr. Monika Chaudhary
Pharmacy Principal
MESSAGE FROM THE DESK OF ADMINISTRATIVE OFFICER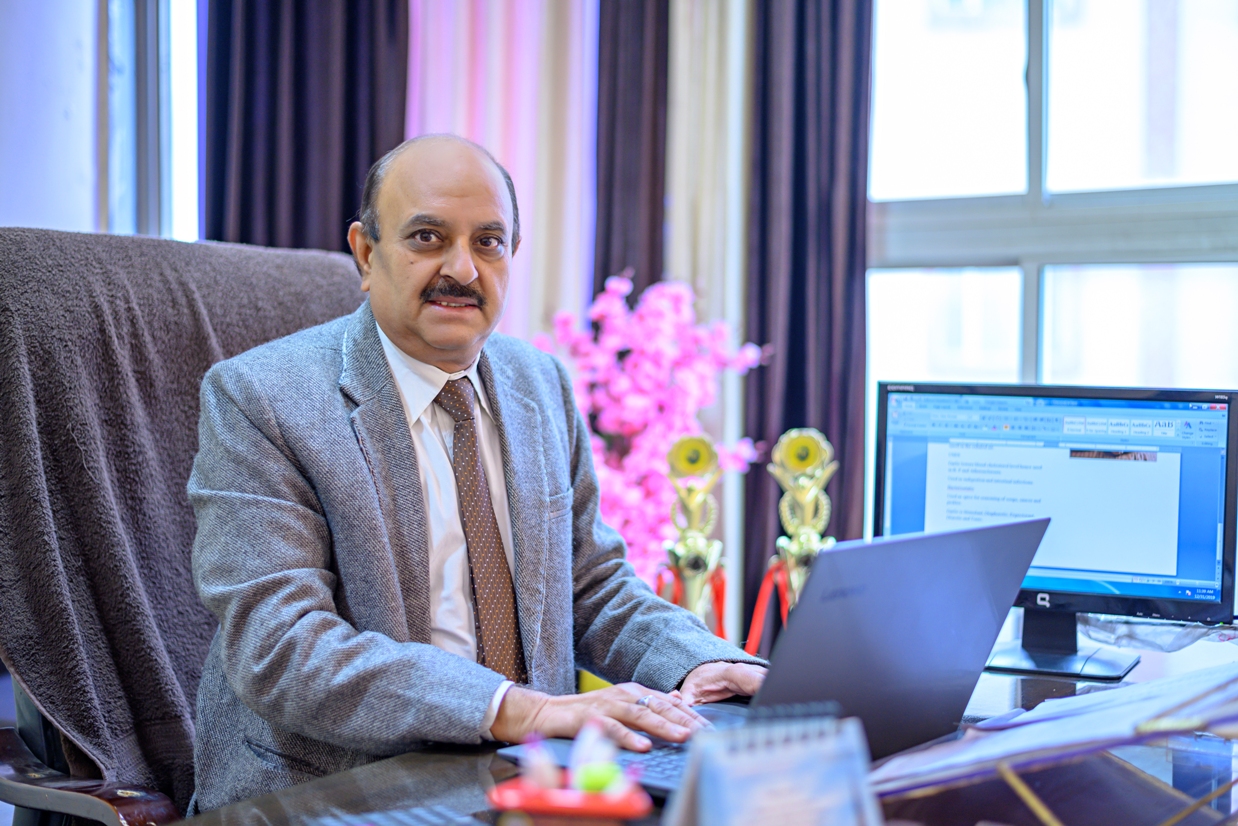 I extend sincere and warm welcome to all Students, their Parents, Guardians and all Well-wishers of IITM Group of Institutions. We are striving to consolidate and achieve our long term objective to produce value based professionals imbibing in them greatest values of human life, take part in nation building by their service. The core program of study is not only proposed for attaining knowledge, but to support student's spiritual, moral and creative development to make them fit for the opportunities, responsibilities and understanding of life. We empower today's generation to act rightly and effectively.
This has been possible through the consistency and commitment towards providing quality education at an affordable fees and a flexible learning approach. I am sure that the new entrants will be in safer hands, because we are committed towards creating a vibrant community of value creators for our country.
SURINDER KHURANA
Administrative Officer