about IITM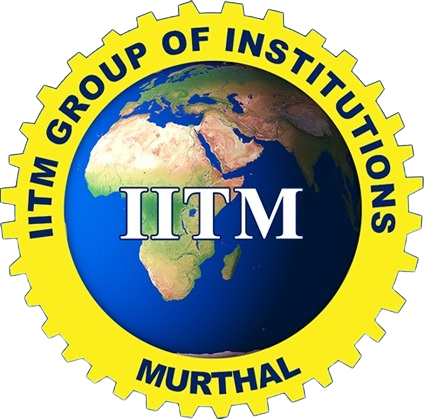 IITM Group of Institutions was established in the year 2010 and since its establishment; the Group has played a vital role in providing the technical manpower and knowhow to the country and in pursuit of research. It has been considered a trend-setter in the area of education and research in the field of science, technology, engineering, management and pharmacy. It spreads its wings in 13 acres of land on the Delhi-Amritsar National Highway and is just 30 kms from Delhi. The sprawling campus of the institutions is only 08 kms from Sonepat city. Under the core support of DM Educational and Charitable Trust, IITM Group offers various courses under its three different sub bodies, namely IITM College of Science, Art and Commerce; IITM College of Pharmacy and International Institute of Technology and Management. At IITM Group of Institutions we are passionate about grooming leaders who are not only thorough professionals but also good human beings with cultural values and ethics. We guide our students to find their own academic paths by helping them to reason analyse and understand in unprecedented ways. The academic experience at IITM is characterized by a spirit of academic energy, exploration and challenge. IITM Group of Institutions has the most talented and dedicated academicians who come from the best institutions around the nation.
Our faculty and senior team travel all over to learn and imbibe the best teaching practices so that we can give a solid foundation for learning. As part of this endeavour, we have quality classrooms that provide the most conducive atmosphere for dynamic and focused discussions, while the library at our campus is equipped with hindmost books, periodicals, national and international journals, covering all aspects of academic studies and research material. The hi-tech labs act as ideal training grounds for budding professionals that allow students to experiment and bring to practice what they have learnt in theory.
Enhancing confidence to stay ahead with personality development is a great focus area at IITM Group of Institutions, because a great percentage of success in life depends on a person's confidence and personality. To help students in personal grooming, special sessions are held on business etiquettes, negotiation skills and effective communication.
We are committed to leveraging the facilities and the system to the world class standards and our goal is to provide academic and professional resources to prepare our students to function as prominent and responsible members of an international community.
Our esteemed Institutes are approved by concerned Governing bodies/councils and affiliated to the leading Universities/Technical boards-
IITM College of Science, Art and Commerce is affiliated to MAHARSHI DAYANAND UNIVERSITY, ROHTAK.
IITM College of Pharmacy is approved by PCI (Pharmacy Council of India) and affiliated to HSBTE, Panchkula.
IITM (International Institute of Technology and Management) is approved by AICTE and affiliated To DCRUST, Murthal. Diploma Course is affiliated to HSBTE, Panchkula.